Author: Nick Thornton, Sales Manager

---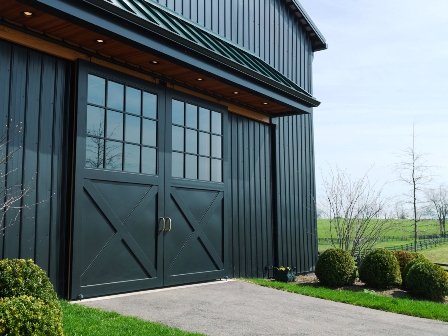 Tobacco barns dot much of the rural landscape of Kentucky, giving a glimpse into what was once a
booming industry for the state. These barns were built to house tobacco as it cured. The tobacco leaves were tied to tobacco sticks and hung in the barn to dry. (We'll talk about why the nature of the curing process makes tobacco barns prime candidates for horse barn conversions later in this post.)

Today, I'm proud to see many of these beautiful structures being converted to horse barns. As a native Kentuckian with strong ties to my family's tobacco-farming roots, I tend to hold a special place in my heart for designing and building stalls for a tobacco barn conversion.This trend is not only preserving some of the architectural history of Kentucky and surrounding states, but also offers farm owners an economical way to add horse stables to the property.
At Lucas Equine Equipment, a large number of the stalls we're building these days are designed for these types of barn renovations. In fact, we work with many builders and architects all over the country who specialize in barn renovation and have years of experience converting various types of barns into horse barns.
Tobacco barns can make particularly good candidates for conversion to horse barns due to three key factors. First, they're abundant in areas of the country like Kentucky, North Carolina, Virginia, Pennsylvania and surrounding states. Secondly, they have tall roofs, plank walls and an overall design that offers great ventilation. Remember, the efficient flow of air was/is vital to the tobacco curing process. Finally, they can save money on construction costs, if much of the existing structure can be used. We work with so many qualified architects and builders with experience in projects like these, I'm always happy to connect farm owners with some of these experts.
Although a barn renovation of any sort can seem like a daunting task, with proper planning and considerations, you can get beautiful, functional stalls, while still saving money. I'll cover a few of the key considerations for a tobacco barn conversion below, but there are several more steps along the conversion process.

1. Is my structure sound? For instance, is the roof intact? How sound is the foundation? It's easy to want to jump right to questions of style, colors and design, but the question of structural soundness should be the first consideration.
According to Coleman Callaway of Broadview Buildings, Inc., a Lexington, Kentucky general contractor that focuses on equestrian properties, before you even begin a barn renovation project, talk to an expert. "Have them inspect key structural elements first," suggests Callaway. "Fully understanding the current state of the structure will help you effectively plan your project, budget appropriately and create a final product that will withstand many more years of use."
Callaway notes that there are several things to consider, such as possible insect damage, does the structure need a poured foundation, and what is the make-up of the lumber used in construction. "For example, if a roof has been leaking for years, you're more likely to find rot in the structure."
2. Do I need to accommodate support posts? Many old tobacco barns and other types of structures were built with large support posts. You'll need to know exactly where these posts are located and how far apart they are spaced. Horse stalls may need to either mount to these posts or work around them. When renovating an existing structure, custom-built horse stalls will offer you the most flexibility, since they are built around your specific measurements. Contrary to popular belief, these types of custom stalls are not always more expensive than off-the-shelf systems.

3. How will stalls be laid out in this structure? There are several key options to consider when designing the layout of your stalls in any barn renovation. You can either elect to renovate your barn with modular components or build interior walls and windows into your barn structure, to which your stall doors will mount. This decision is mostly rooted in style preferences, since one choice is not always more expensive than the other. A good contractor can build front walls that match the look of your barn exactly, like they've been there for years. But, there's much more labor involved in built-in walls. Stall front panel systems are quick to install and offer a variety of options that match your stall doors.
Depending on the size of the renovation and your tendency for DIY, you may want to call in some experts. Architects, builders and stall manufacturers can provide excellent – and often money-saving – assistance on your project. Architects and builders can help determine the soundness of your structure. Good stall manufacturers can make recommendations on stall design to maximize safety for your horses, offer options on hardwood selection and suggest the appropriate paint or coating for your style and environment.
When it comes to barn renovation, whether you're converting an old tobacco barn, a dairy barn or even an existing horse barn, do your homework and research, research, research. The architectural drawings we create for all our customers' projects, including stall renovations, provide a real-life vision of what your renovated stalls will look like. However, no drawing can replace good old-fashioned research when it comes to getting exactly what you want.
So, did this blog post just whet your appetite for Kentucky-style barns? I invite you to visit us during the 2010 World Equestrian Games in Lexington, Kentucky, September 25-October 10, 2010. We're located just 30 miles from the Kentucky Horse Park, plus we'll also be showcasing our products at the Trade Show area at the site of the Games. I hope to see you then!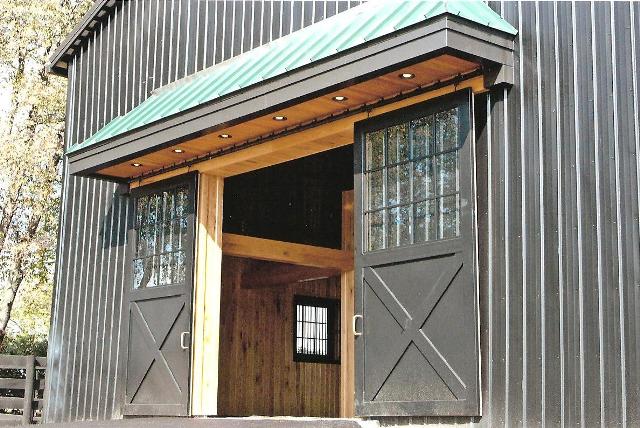 Above, you see a tobacco barn that was converted to a 12-stall horse barn. It features Lucas Equine end doors, windows and stalls.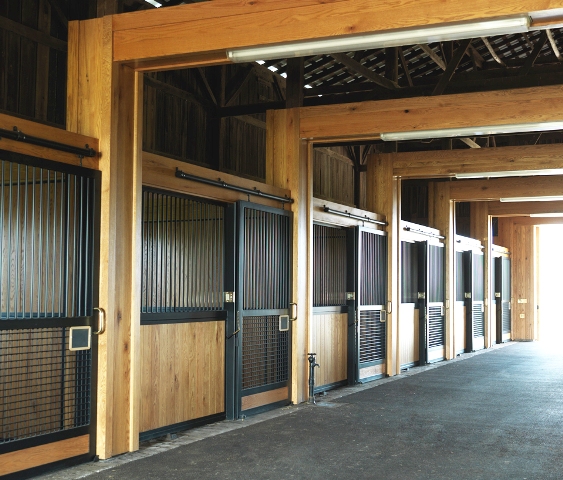 In the interior shot above, you can see how the farm owner retained much of the tobacco barn character by keeping the old barn trusses exposed. However, he brought in more contemporary elements with new stalls and wood headers. The lumber for this project by farm owner Richard Sturgill was provided by Pine Mountain Lumber Company.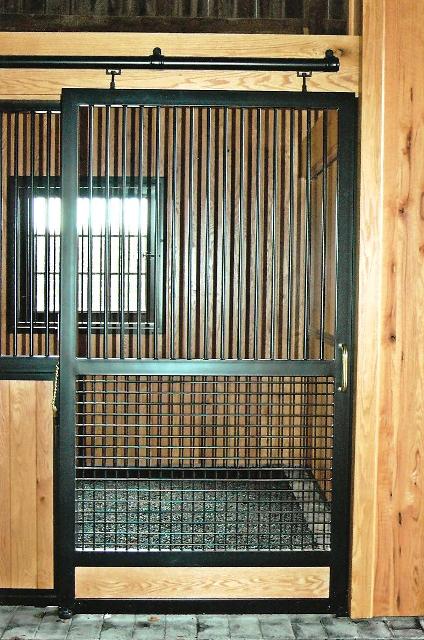 Above, you can see that windows were added to the barn in each stall area to provide even greater ventilation and offer additional light.
To read more about tobacco barn conversions and other types of renovations, visit these links below:
---
Comments
---
Post A Comment