Newsletter: November 2011
---
Barn Spotlight: Lake Effect Farm
A Fusion of Modern and Old World Styles
The owners of Lake Effect Farm in

Sawyer, Michigan

have managed to merge a modern aesthetic with old world charm...with a brilliant outcome in their new barn. The owner, Mark Ulrich, shared some photos of this private facility. Check them out for ideas for your project!




The Ulriches worked with

Joe Martinolich

at well-known equine architecture firm CMW, Inc. to design this beautiful and functional facility. The clean lines and contemporary design of the exterior make the barn a welcome addition to the property.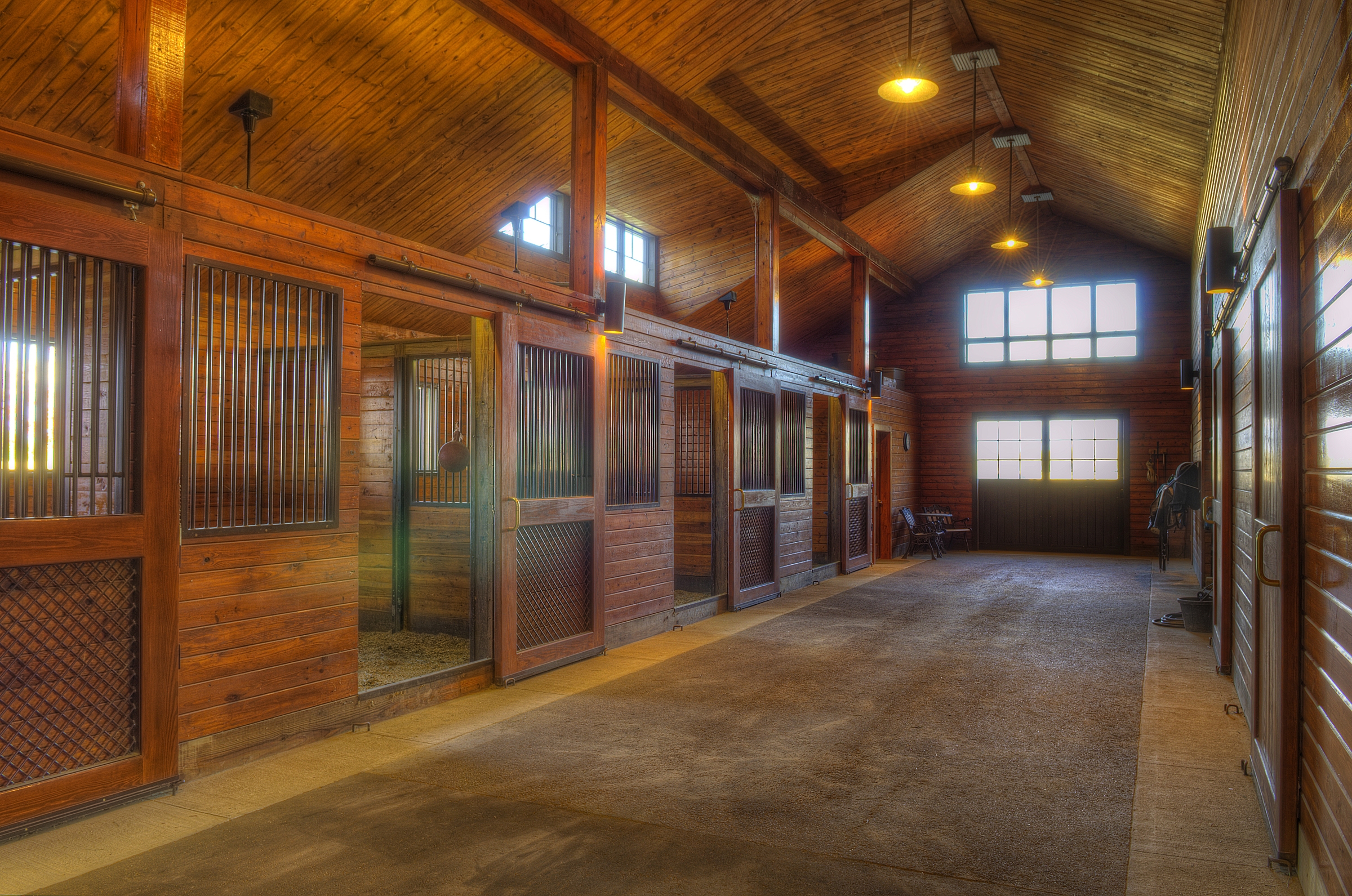 The barn interior features the rich tones of Lucas Equine wood stalls. By using a brown Super Durable powder coat finish on the steel portions of the Lucas Equine stalls and choosing substantial wood Lucas Equine stall doors, the interior mimics the clean lines of the exterior, but with a nod to traditional barns. The natural light in this barn is amazing!



About the facility:


Lake Effect Farm is a private facility that also hosts monthly clinics. The owners' primary focus is dressage, but they also have an extensive background in jumping.



A note from the owner, Mark Ulrich:


"When my wife and I decided to move our horses from a boarding facility to our own facility, we looked at a number of existing private facilities that were either "move in" ready or would require extensive renovation to meet our list of requirements. After a fairly exhaustive search within our geographical area (100 miles max from Chicago), we decided to build from the ground up, so as not to inherit the issues, flaws, problems that quite often come along with the purchase of an existing facility."

"We wanted to build a facility (not on a grand scale) where our vet, our farrier, and I (I'm the resident groom) wanted to go. No matter how crappy the weather, I love walking to the barn to do my chores. A lot of that has to do with the building itself."

"We wanted stall fronts and doors to be as open as possible to promote good air circulation both for the health of the horse as well as making sure there wasn't a claustrophobic feeling for both horse and human. At the same time, we wanted to keep our horses safe yet able to see their neighbors. And... as picky as it sounds, we wanted to have stalls that kept bedding in the stall and not the aisle."



Specs on the Lucas Equine stalls:
Wooden stall doors with steel chew guards
Solid brass door pulls
Sturdy angled crosshatch in the bottom of the stall doors
1-inch steel bars in the top of the stall doors
Exterior dutch doors in each stall
End aisle doors with glass top and wood bottom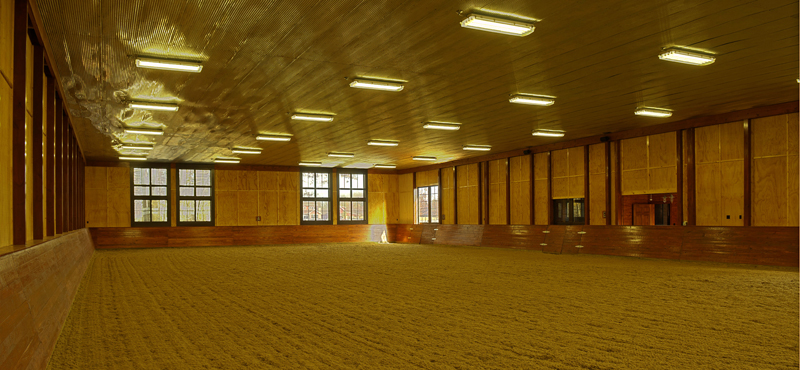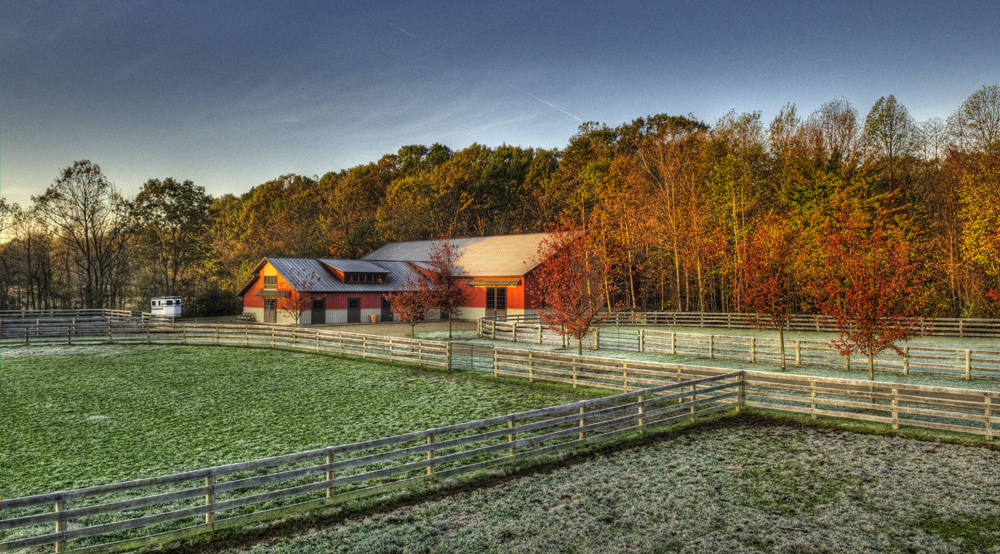 ---
10 Tips for Planning Your Dream Barn

The owner of Lake Effect Farm shares his tips for people who are planning their own new facility. Here are his top recommendations:
1. Use an equine architect if you can. At Lucas Equine, we work with the top equine architects in the country. Let us know if you need a recommendation for one that fits your style.
2. Visit as many equine facilities as you can. We can also recommend facilities in your area to see Lucas Equine stalls and other barn features first-hand.
3. Find and use sources who are comfortable working on a project remotely, because many of your sources for materials and components may not be local.
4. Make sure there is always clear communication between the manufacturer and yourself...as well as all the other parties involved.
5. Develop a budget. Make sure it's realistic.
6. Use the very best materials you can afford.
7. Don't cut corners to save money. If you do, you'll likely spend more money re-doing those "cut corners" down the road.
8. Think about site planning ahead of time: prevailing winds, access to water, and the distance between barn and pastures.
9. Remember to account for excavating and/or site prep in your budget. This can sometimes add as much as 5-10% to the cost of the project.
10. Plan for the needs of the people who care for your horses, in addition to planning for the horses themselves. What will make your vet or farrier's job easier...lighting, access to electricity or water, air circulation?